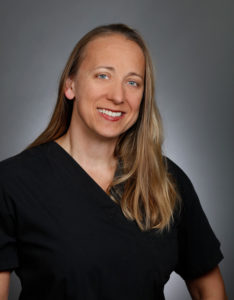 Dr. Rebecca Doubler has recently joined the Brecksville Surgery Center as the anesthesiologist and Medical Director.
Dr. Doubler graduated from the Medical College of Ohio in Toledo in 2000. She completed her anesthesiology residency at Case Western Reserve University Hospitals in 2004. She specializes in outpatient anesthesia with a focus on expense management, process improvement, and quality assurance.
She currently resides with her husband, two children, and their dog in a suburb of Cleveland. Dr. Doubler enjoys traveling, watching Cleveland sports teams, and skiing.